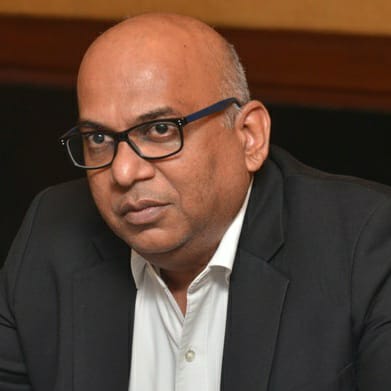 An engineering graduate with a management degree, he has an experience of 21 years in the marketing and media industry. He is credited with launching new media properties across print, events and online. Started his career in sales with a leading telecom company selling Motorola wireless solutions, he joined the media industry in 2000 to launch his first magazine. Over the next 21 years, he has launched numerous new magazines and events for leading media companies like Jasubhai Digital Media, The Indian Express Group, UBM Plc, and Earth Water Group.
He has worked on media properties across, IT, Telecom, Jewellery, Construction, Maternity, and Nuclear industries and has worked with a lot of international clients like IBM, Oracle, Microsoft, Google, Chicco, GE, Hiranandani, etc. on executing their marketing and branding activities across multiple formats. Exposed to managing a P&L of US$ 9 Million and leading a team of over 70, he has managed multiple print products, exhibitions, and 5 online community sites in a previous role.
Always been driven by an entrepreneurial spirit, he has used that passion to build these media properties – some of which are still marquee brands in their respective industry verticals.
A passionate sales and a marketing practitioner, with a focus on client satisfaction and delivery he is an avid reader and has also spoken at public events and moderated industry panel discussions and events.